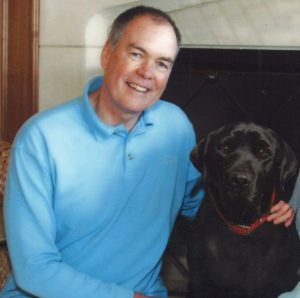 Board Chair and former CEO/President, The Nordam Group
Hometown: Jackson, MS
BS in Mathematics (1965)
Wikipedia
Ken Lackey has had a successful career in business, higher education, and state government in Oklahoma. The Jackson, Mississippi native earned the BS in mathematics in 1965, and received a US Army commission through the ROTC. After receiving a MBA from the University of Texas at Austin in 1967, he served two years on active duty as an artillery officer and was awarded the Army Commendation Medal.
Lackey moved to Tulsa and joined Skelly Oil Company, where he served in various financial and executive positions. He later accepted the position of Vice-President and Treasurer for Kin-Ark Corporation, a firm involved in chemicals, galvanizing, and hotel management in Tulsa. In 1977, he joined Flint Industries, Inc., a privately-owned oil and gas services and commercial construction company. He remained with that firm until 1995. While at Flint, Lackey served as Chief Financial Officer, Executive Vice-President/Chief Operating Officer, President, Director and Executive Committee Member.
In 1995, Oklahoma Governor Frank Keating appointed Lackey to serve as his Secretary of Health and Human Services (1995-1997). In addition, he was appointed to be the first Executive Director of the Oklahoma Office of Juvenile Affairs. After serving as Gov. Keating's Chief of Staff, Lackey become the President of the University of Oklahoma-Tulsa and Senior Vice President of the OU System. He is chairman of the board, former chief executive officer, and president of The NORDAM Group, which provides a range of aerospace components, manufacturing and repair services for private, commercial and military aircraft. He has served on numerous boards and community organizations, including financial, health, and business.
"Science and mathematics have played an important role in my life, and today science, technology, engineering and mathematics (STEM) are both the current underpinning and future of our society," said Lackey. "When I look back on my life, I always tell myself the only time I ever really learned anything was when I faced a difficult challenge—that's when the lessons in life are learned."