Mathematics Student Ambassadors

Kaylee Sims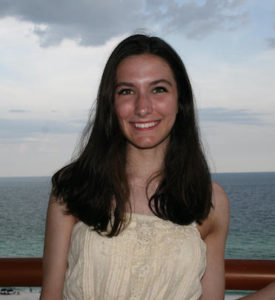 An honors student, Kaylee is earning the BS in mathematics with a minor in chemistry. She is part of the Pre-Optometry Society, Biology Peer Mentor, and MS College Access Tutor, and Tri-Delta Sorority. Kaylee has been a peer educator and head of communication for Rallying Against Sexual Assault. As an aspiring optometrist, she has also worked as an technician with a private optometry practice.
Why did you choose to attend UM?
I chose to attend the University of Mississippi because of my love of the people in the state of Mississippi. I knew that UM would provide an academically rigorous environment as well as a diverse community that would challenge and expand my worldview. Between smiling faces and encouraging professors and admissions counselors, UM simply felt like home during my college search.
When and why did you choose your major(s)/minors?
I enrolled in Calculus I and II as a requirement for another degree, but soon realized how much I enjoyed those classes and wanted to continue the sequence. After taking my first mathematics theory and logic course (Math 305 with Dr. Sheppardson!), I was absolutely sold. I love that a degree in mathematics opens so many doors professionally and helps me develop my critical thinking skills.
What are your career goals?
I am an aspiring optometrist. I love that optometry combines two of my favorite things: working with people and working with numbers.
Is there a professor who has been particularly helpful to you?
Dr. Stephan Roberts was my first calculus professor at UM. Even through Zoom lectures, his passion and excitement is contagious. He helped me understand not only how to solve problems but why I needed to solve them, through detailed drawings and analogies. Dr. Roberts is hands down the best professor I have ever had, and he is a big reason why I decided to major in mathematics!
What has been a particularly meaningful way you have engaged in a community – either on or off-campus?
I absolutely love participating in The Big Event. It happens every year at Ole Miss in the spring semester and is the largest day of community service in the state of Mississippi! I love seeing students that are passionate about helping the Oxford, Lafayette, and University community come together, meet their peers, and get their hands dirty.
What are you binge watching/reading/listening to?
I just finished reading Dark Matter by Blake Crouch. I would highly recommend it if you are into mind bending science fiction.
What is your favorite place to eat in Oxford?
My favorite food is definitely barbecue. In Oxford I highly recommend Lamar Yard and Handy Andy's!