Mathematics Student Ambassadors
| | |
| --- | --- |
| | |
Richard Springer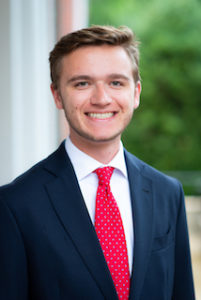 A Stamps Foundation Scholar earning two degrees – mathematics and integrated marketing communications – Richard is VP of the Associated Student Body. He is also Social Media Chair of the Columns Society, Co-Director of Student Activities Association, and plays trumpet in the Symphonic Band and Pride of the South Marching Band. Richard has also joined several honor societies and received a number of awards, including the Leslie Banahan Award for Advocacy and Service, the ASB Live the Creed Award, William Trusty Math Award, and Outstanding Italian Student Award.

Why did you choose to attend UM?
I chose the University of Mississippi because, like many, I fell in love as soon as I set foot on campus! The people are so hospitable, the community is inviting, the sports are thrilling, Oxford is charming, and the campus is extraordinary.
When and why did you choose your major(s)/minors?
I entered the university as a mathematics major because I have always had a love for math. It is a fascinating subject with lots of avenues to explore, from calculus, to statistics, to physics, and more. As I finished my third semester, I knew I wanted to pursue something more "right-brained." I've always been interested in videography and photography as well as graphic design, so I decided to pursue marketing. That's how I ended up as a mathematics and IMC double degree!
What are your career goals?
While I'm still uncertain about what's coming after senior year, I know that I want to make an impact. Fields I've found interesting in potentially pursuing further include teaching, higher education, creative marketing, and film. No matter what I end up doing, though, I know my primary goal is making a difference in the community!
What will be your legacy at UM?
I hope that my legacy will be that I did my best to be an advocate for change and a supporter of inclusion on campus. We've seen so much growth as a community since I first arrived here, but much of the change we want to see takes time. It's like planting a seed—I hope I'll be remembered for helping give it the resources it needed to sprout and begin to grow, and it's up to those who come after us to see that it becomes something even more beautiful.
Is there a professor who has been particularly helpful to you?
In the math department, there's been no one I've admired more than Dr. Thái Hoàng Lê. I've been in many classes taught by Dr. Lê, and his passion for and excitement about mathematics was evident in each one. He cares about the success of each of his students and makes an effort to know each one by name. He won't brag on himself, but he's very active in the mathematics academic community, and he engages with high school students by helping organize math tournaments at UM and lectures at high schools. I'd highly recommend Dr. Lê for any of your math classes, as he'll challenge you and encourage you to learn as much as you can!
What do you like to do outside of school (hobbies, interests)?
Outside of the classroom, I love being a member of the Pride of the South Band! I've played the trumpet for about 12 years, and I decided to join the UM Band when I arrived on campus. I have so enjoyed being a member and keeping that hobby under my fingers!
What are you binge watching/reading/listening to?
I enjoy reading and watching scifi, I've been reading a lot of Andy Weir and watching science fiction shows!
What is your favorite place to eat in Oxford?
I'm torn between Volta and South Depot—both amazing!
What do you want to change about the world?
Something I'm trying to focus on is taking life more slowly. It's easy to fall into a fast paced nonstop life, where it's like wearing horse blinders and everything peripheral becomes a blur. It'd be cool if the world slowed down a bit to live in the present instead of focusing on the past and worrying about the future.
What are some dream travel destinations (and why)?
I would love to travel to Southeast Asia! The rich histories of countries like Thailand and Cambodia would be awesome to explore.
Lora Holman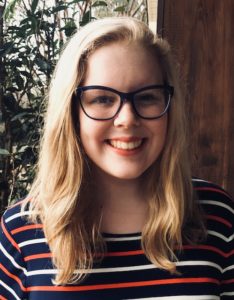 A biology and mathematics double major interested in marine sciences, Lora is conducting her honors thesis research with National Science Foundation awardee Ryan Garrick, associate professor of biology.
Why did you choose to attend UM?
I chose UM because the community here is so wonderful. Even during the pandemic, the faculty and staff and my fellow UM students have been wonderful. UM is more than just a beautiful campus!
When and why did you choose your major(s)/minors?
I chose my math major because the math department at UM is so unique. Though I had my biology major first, once I took a couple of math classes I knew that I wanted to spend more time in the math department. The courses in the math department at UM taught me to think in a creative and analytical way that I believe will be helpful for me in the future.
Have you had an experience that made you feel empowered at UM?
While not specific to me, I find it very empowering to be around the other women who are math majors at UM. Proportionally, there are not as many of us as there are male STEM majors, but spending time with the other women in STEM gives a sense of solidarity that I wouldn't trade for anything.
What do you like to do outside of school (hobbies, interests)?
I love to read and write in my free time. I love mystery novels especially and would love to talk about Agatha Christie with anyone who is interested.
What is your favorite place to eat in Oxford?
First Watch is my favorite place to eat in Oxford. They have amazing breakfast and brunch!
What are some dream travel destinations (and why)?
I have wanted to visit France since I was a middle schooler obsessed with the Eiffel Tower, and I still would love to, as evidenced by the extra French classes I took my sophomore year. I would also love to go to Australia and see the Great Barrier Reef. I've never been scuba diving before, but I would love to do so there. I hope to study there one day, or at least visit for fun.
Kaylee Sims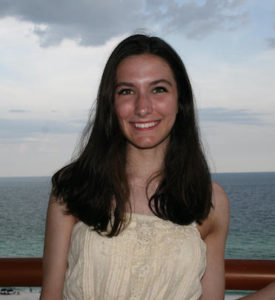 An honors student, Kaylee is earning the BS in mathematics with a minor in chemistry. She is part of the Pre-Optometry Society, Biology Peer Mentor, and MS College Access Tutor, and Tri-Delta Sorority. Kaylee has been a peer educator and head of communication for Rallying Against Sexual Assault. As an aspiring optometrist, she has also worked as an technician with a private optometry practice.
Why did you choose to attend UM?
I chose to attend the University of Mississippi because of my love of the people in the state of Mississippi. I knew that UM would provide an academically rigorous environment as well as a diverse community that would challenge and expand my worldview. Between smiling faces and encouraging professors and admissions counselors, UM simply felt like home during my college search.
When and why did you choose your major(s)/minors?
I enrolled in Calculus I and II as a requirement for another degree, but soon realized how much I enjoyed those classes and wanted to continue the sequence. After taking my first mathematics theory and logic course (Math 305 with Dr. Sheppardson!), I was absolutely sold. I love that a degree in mathematics opens so many doors professionally and helps me develop my critical thinking skills.
What are your career goals?
I am an aspiring optometrist. I love that optometry combines two of my favorite things: working with people and working with numbers.
Is there a professor who has been particularly helpful to you?
Dr. Stephan Roberts was my first calculus professor at UM. Even through Zoom lectures, his passion and excitement is contagious. He helped me understand not only how to solve problems but why I needed to solve them, through detailed drawings and analogies. Dr. Roberts is hands down the best professor I have ever had, and he is a big reason why I decided to major in mathematics!
What has been a particularly meaningful way you have engaged in a community – either on or off-campus?
I absolutely love participating in The Big Event. It happens every year at Ole Miss in the spring semester and is the largest day of community service in the state of Mississippi! I love seeing students that are passionate about helping the Oxford, Lafayette, and University community come together, meet their peers, and get their hands dirty.
What are you binge watching/reading/listening to?
I just finished reading Dark Matter by Blake Crouch. I would highly recommend it if you are into mind bending science fiction.
What is your favorite place to eat in Oxford?
My favorite food is definitely barbecue. In Oxford I highly recommend Lamar Yard and Handy Andy's!