Donald Cole
(Ph.D. Mathematics '85)
UM Assistant Provost, Assistant to the Chancellor for Multicultural Affairs, and Associate Professor of Mathematics (retired)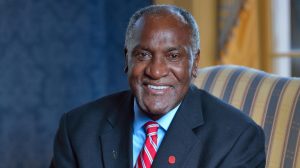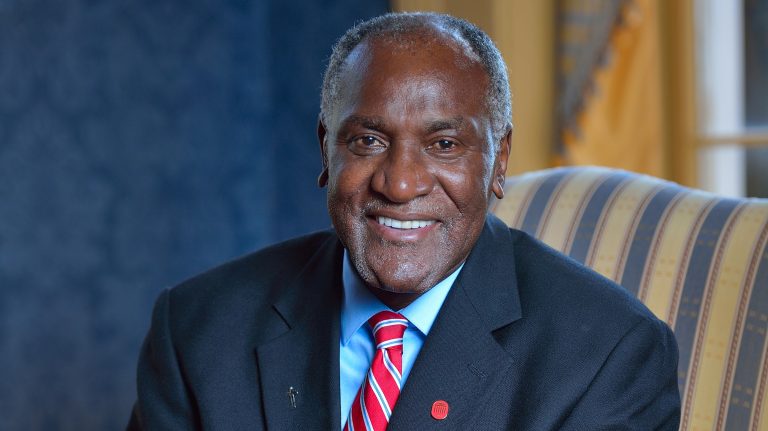 The following is taken from a full story of his contributions to UM: https://news.olemiss.edu/don-cole-retires-storied-history-ole-miss/
Don Cole, a native of Jackson, entered UM as a freshman engineering major in 1968. He was a member of the Black Student Union, which presented the UM administration with a list of demands, asking for an end to overt racism, more opportunities for black students and staff, and the hiring of black faculty.  In 1970, Cole took part in a protest at an Up with People concert on campus and was expelled from the university along with seven other students. He spent two nights in the Oxford jail.
"Virtually every one of the 27 demands have been made a reality on this campus," said Charles Ross, professor of history and director of the African American studies program, which he said exists only because of the courage Cole and others displayed as students. "Today, many individuals on our campus take for granted the opportunities that were created by the sacrifice made by Don and others."
Cole earned master's degrees in mathematics from both the State University of New York and the University of Michigan, and returned to complete a Ph.D. in mathematics from UM in 1985. After graduation, he worked in the aerospace industry in Fort Worth, Texas, then as a mathematics professor at Florida A&M. He was asked to return again to the University of Mississippi, this time as assistant dean in the Graduate School and associate professor of mathematics. He returned in 1993 and worked at UM until his retirement in 2019.
Cole helped students as a math professor or mentor, but he did more than anyone at the university to help underrepresented students achieve academically through leading such initiatives as the Louis Stokes Mississippi Alliance for Minority Participation's IMAGE, or Increasing Minority Access to Graduate Education, and summer Bridge STEM programs and the McNair program, which recruits low-income, first-generation and underrepresented students each year and prepares them for doctoral studies.
Besides his roles as program director, grant writer, mentor, and mathematics professor, Cole was also an administrator. Under Robert Khayat, chancellor from 1995 to 2009, he was named assistant to the chancellor for multicultural affairs. More recently, he chaired the Chancellor's Standing Committee on Sensitivity and Respect; co-chaired the Extended Sensitivity and Respect Committee in 2013; and co-chaired the Chancellor's Advisory Committee on History and Context the last couple of years.
Cole has had a profound impact on undergraduate and graduate education at the university, said James Reid, UM chair and professor of mathematics.
"It was noted in that June/July 2009 issue of the Notices of the American Mathematical Society that over one-third of the African-Americans who received Ph.D.s nationally that year had graduated from this university in 2006," Reid said. "Dr. Cole was an essential contributor to this effort and recruited and mentored many of these students. He is a remarkable member of the Ole Miss family."